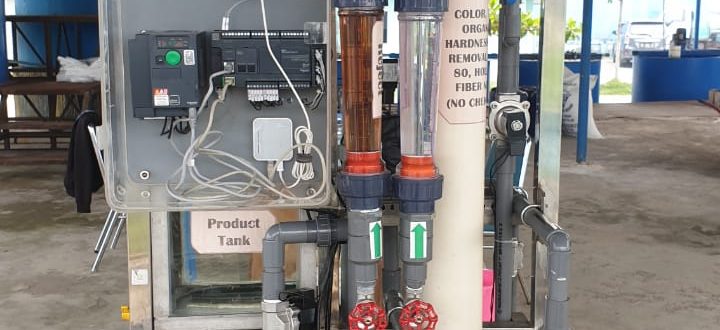 HOLLOW FIBER DIRECT NANO FILTRATION (HFDNF) AS PEAT WATER PROCESSING TECHNOLOGY
In order to improve the municipal drinking water services in Dumai city, the government of Dumai city is cooperating with private companies (KPBU), PT.Adhi Karya and PT. Adaro Consortium to construct Dumai City Water Treatment Center (WTP). Dumai WTP will be built to provide 450 L/S of drinking water and will be built in three stages. The first stage will be commenced with construction of 50 l/s production capacity; followed with two construction stages with total capacity of 400 l/s.
The objective of Dumai WTP Pilot Plant test is to confirm HFNF technology as reliable technology to process peat water into drinking water that fulfills the required standard quality.